Jakarta – Telkom melalui anak perusahaannya, PT Sigma Cipta Caraka (TelkomSigma), mengakuisisi mayoritas kepemilikan PT Bosnet Distribution Indonesia (Bosnet).
Bosnet sendiri merupakan perusahaan penyelenggara solusi Information Communication Technology (ICT) sistem distribusi untuk pasar Fast Moving Consumer Goods (FMCG) di Indonesia.
CEO Telkomsigma, Judi Achmadi mengungkapkan, aksi korporasi ini bertujuan untuk memperkuat posisi TelkomGroup dalam industri bisnis ekosistem logistik.
"Oleh karena itu, pembelian mayoritas saham Bosnet diharapkan dapat mendorong pengembangan portofolio bisnis e-logistic dan e-commerce TelkomGroup," ungkap Judi di Jakarta, Selasa (19/12/2017).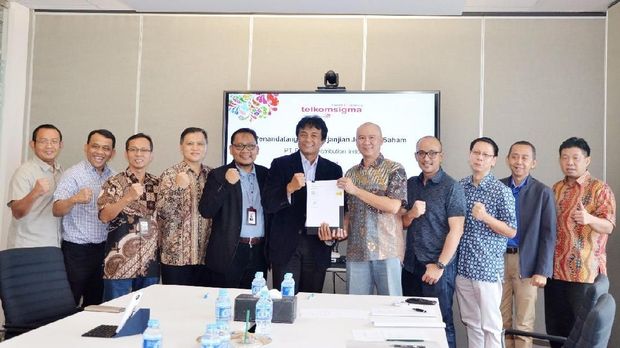 Foto: dok. Telkomsigma
Telkomsigma sendiri mengakuisisi 60% saham di Bosnet. Setelah pengambilalihan yang tak disebutkan nilai rupiahnya tersebut, komposisi kepemilikan saham di Bosnet kini menjadi TelkomSigma sebesar 60% dan 40% oleh PT Algolab Solution.
Sebagai perusahaan telekomunikasi digital penyedia berbagai solusi ICT yang terintegrasi, langkah strategis ini diharapkan dapat memberikan manfaat bagi perusahaan dalam membangun bisnis e-logistic di TelkomGroup.
"Akuisisi ini juga memperkuat TelkomGroup dalam bisnis ekosistem logistic dan sinergi potensial dengan bisnis ICT solution, bisnis UKM dan e-commerce, payment gateway dan big data analytics TelkomGroup, serta mendukung visi TelkomGroup untuk menjadi the King of Digital in the Region," pungkas Judi.